Luxurious illustrated silk scarves
Logandria creates deliciously hedonistic 100% silk scarves illustrated with scenes of mythology, fantasy, art history, the natural world, and eroticism. All scarves are strictly limited edition and printed in small quantities.
♡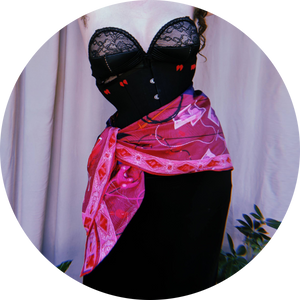 Versatile Wearable Art
Every inch of a Logandria scarf is painstakingly illustrated with rich detail to ensure that something interesting is showing, no matter how you choose to tie it. These scarves look equally fabulous when worn as a shirt, around your neck, as a belt, accessorizing a handbag, or in any other way you can imagine. 
Shop Silk Scarves
PATREON
Do you wish to take a peek behind the scenes and see how I illustrate these scarves? Or perhaps you'd like to know what new things will be released months before anyone else? Patrons have access to exclusive insights into my design and illustration process in real-time, as well as discounts, early access to sales, and even the ability to sway my decisions.
BECOME A PATRON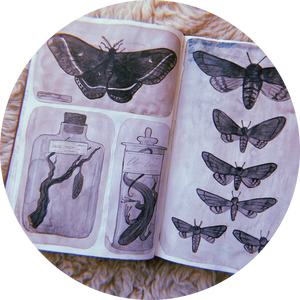 BREXIT UPDATE
Due to new tax and importing regulations in the United Kingdom, this shop can only process orders to the UK that meet a minimum order amount of $175 USD. Please also be aware that your order will be subject to import taxes and fees at the border, which are the sole responsibility of the buyer.