Cassie Rae, the fabulous model and writer behind 
The Lingerie Raven
, recently reviewed and wrote about the Widow's Captive silk scarf.
 Cassie and her photographer Rook Boudoir have generously allowed me to share the photos they took here!
---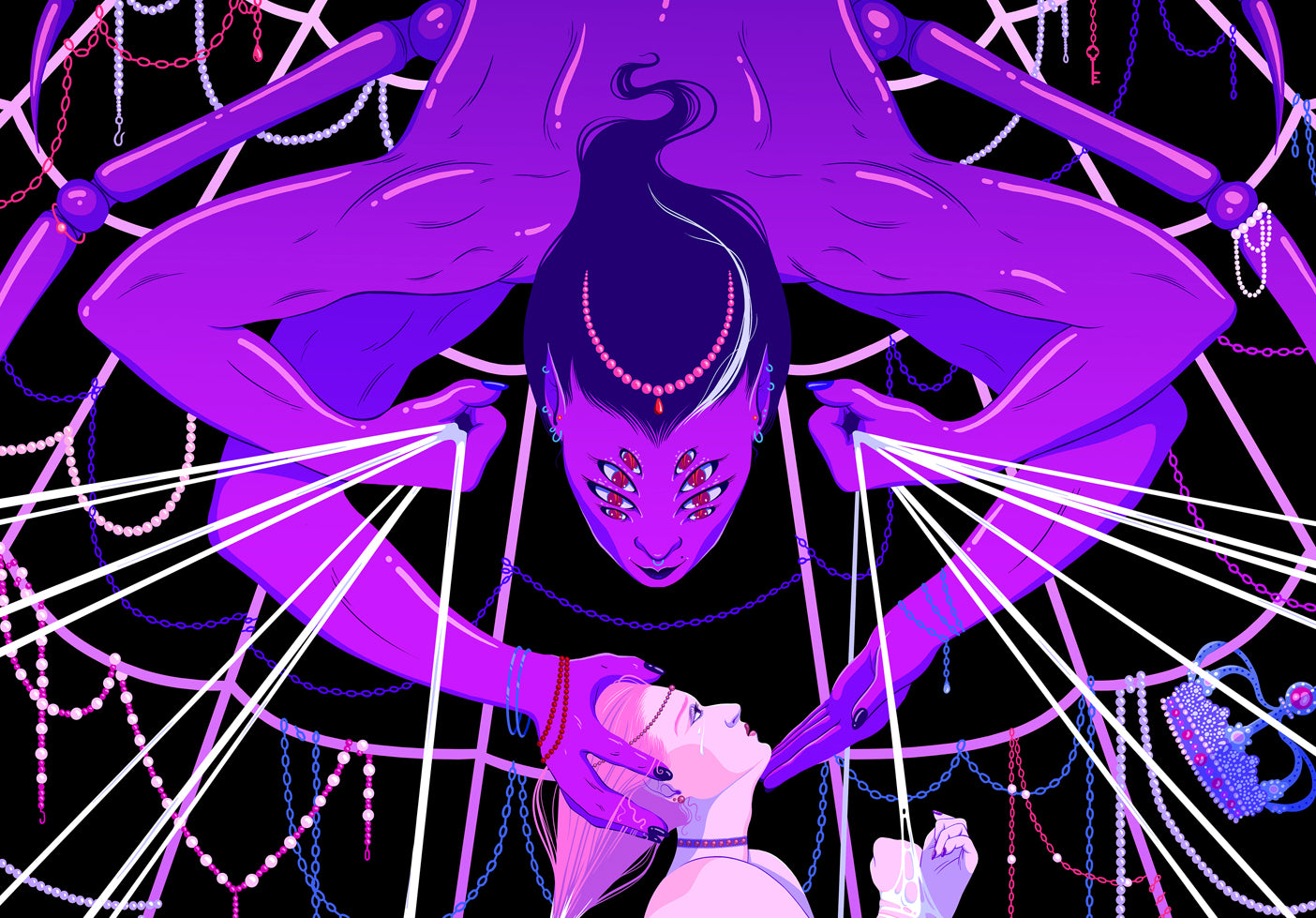 The
Widow's Captive
 silk scarf illustrates the plight of a young noble woman foolish enough to venture into the den of a Giant Spider to retrieve some of the treasure in the hoard within. Tragically, she finds herself captured to serve as the Spider's newest plaything instead. Hanging in the Spider's web alongside our poor heroine, we see dripping jewels and pearls, magical artifacts, and even subtle references to other Logandria scarves.
For those that desire to read more about the the story taking place on this...
---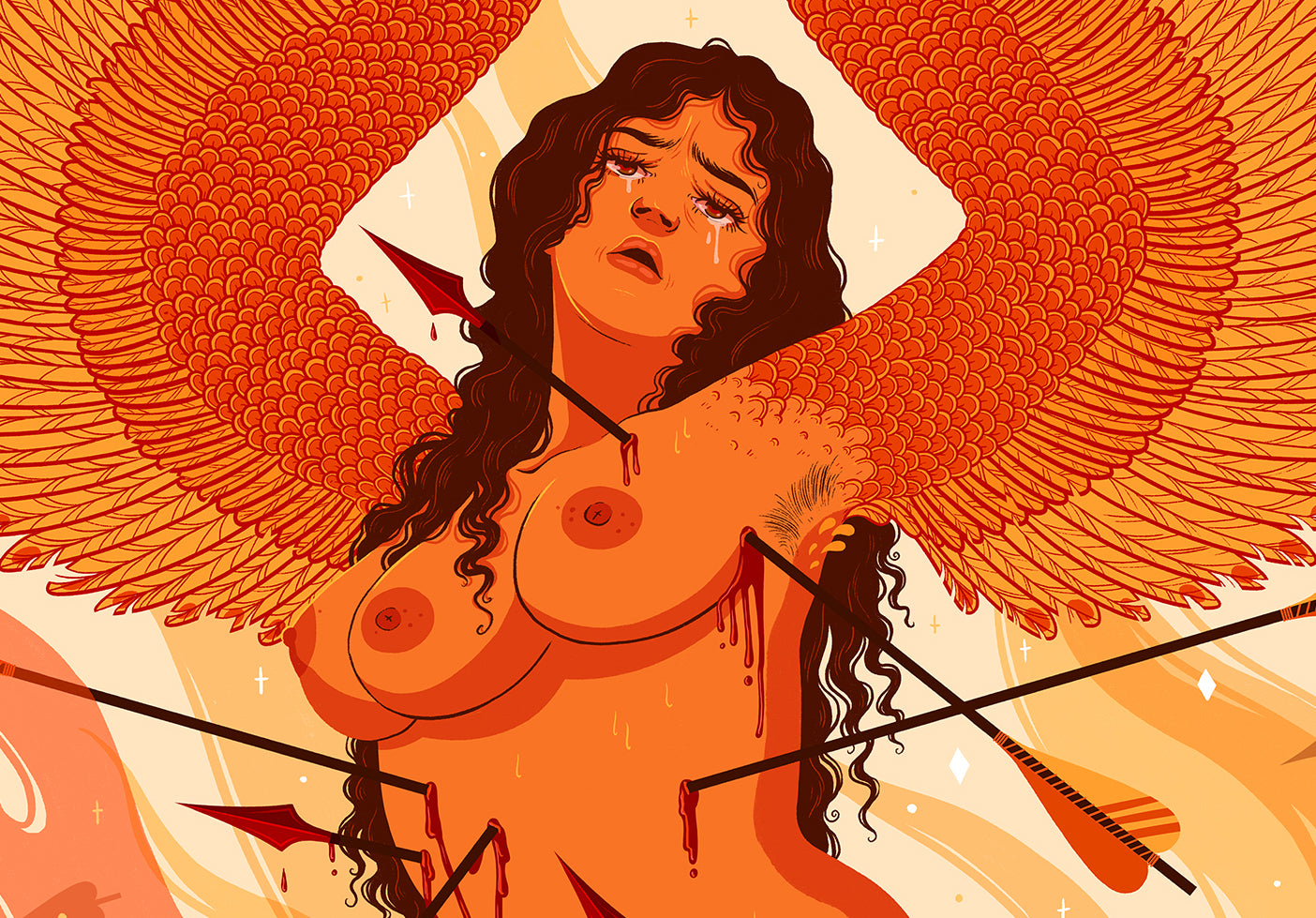 Set to coincide with the New Year, the 
Phoenix Harpy scarf
 takes a mournful look backwards at the events of 2020, while remaining cautiously optimistic about the future. In this illustration, we see the Phoenix Harpy wounded by arrows in a great battle and engulfed in her own flames in the moments before her regeneration.
---
The 
Eternal Lovers
 scarf is an intimate look into the lives of two married vampires. Scattered throughout their unkempt crypt, we see evidence of their undying love over the centuries: the items they use most frequently, stolen jewels, gifts to each other over the years, and remnants of midnight snacks. 
---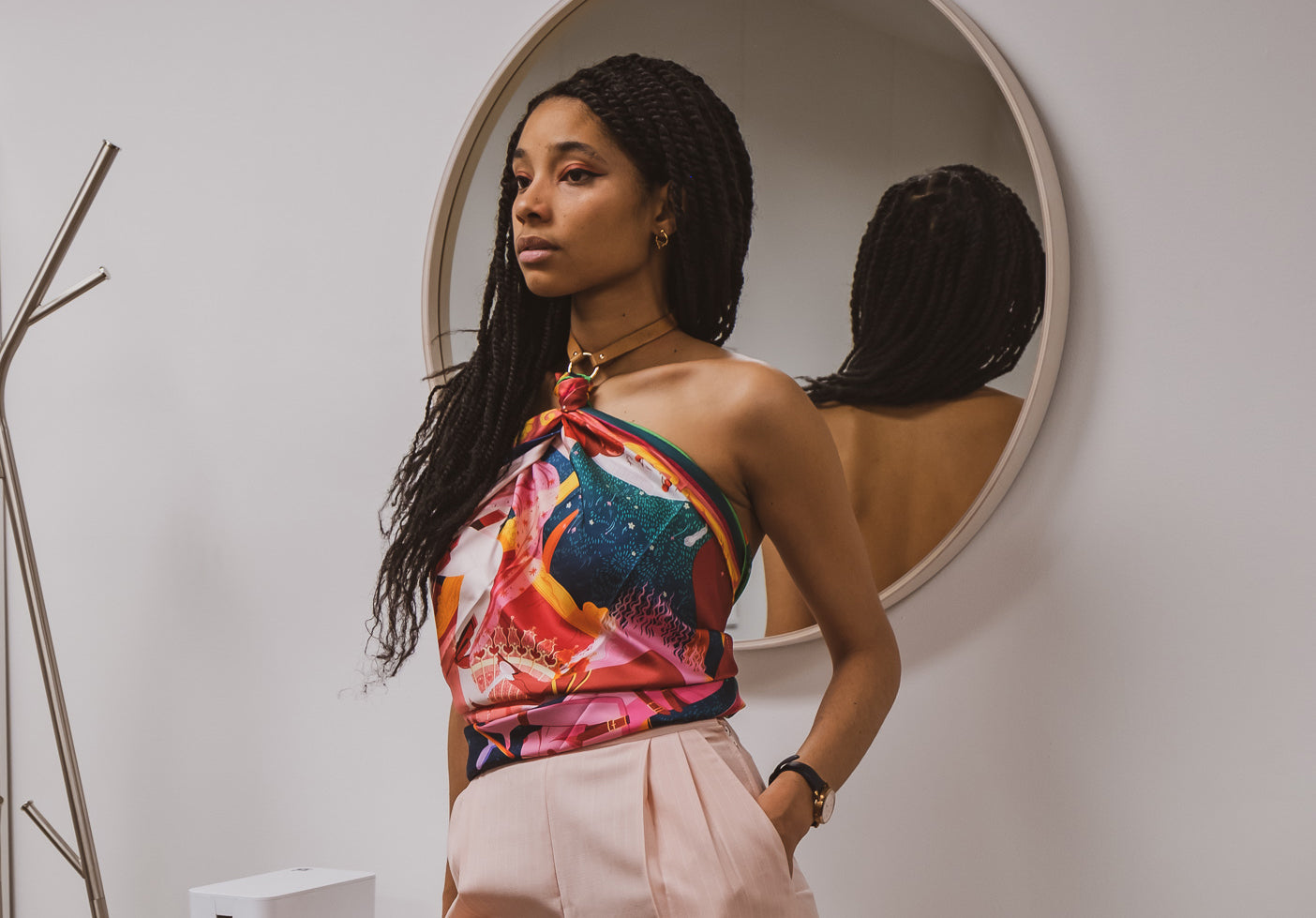 Wen, a lingerie writer and model from her blog (and one of my favorite corners of the internet),
Comics Girls Need Bras
, recently purchased and wrote about the Garden Party scarf. For the full review, lots of fantastic styling, and knot tying tips, you can see her original post
here
. Or, take a look through the pictures that Wen has generously allowed me to share there!
---