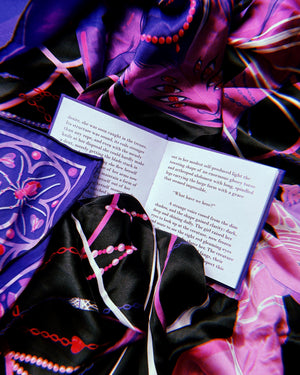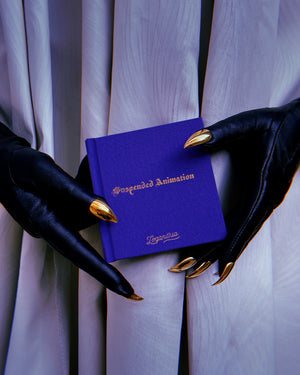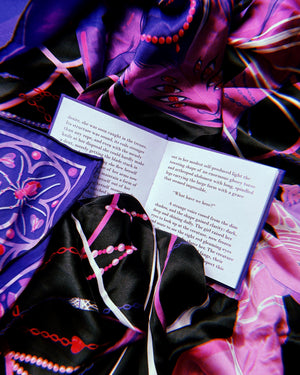 Companion Book for the "Widow's Captive" Silk Scarf
Written by a friend who would prefer to remain anonymous online, "Suspended Animation" is an erotic short story that expands upon the narrative illustrated in the Widow's Captive silk scarf. In this prelude to the scarf, we learn how exactly our doomed heroine has ended up where she has. 
This small twenty-page book is bound in a rich purple cloth with gold foil stamping on the cover and salacious pink endpapers within. 
Due to the erotic nature of this story, I've included it as an optional complimentary add-on to any purchase of the Widow's Captive scarf, rather than something that is included by default. There are enough books for everyone who purchases a scarf to have one. If you would like more than one for any reason, please reach out to me beforehand so I can check to see if there are any extra.

Though this story is certainly suggestive, it is not explicit. No sex acts take place on the pages. However, I would still like to add a content warning for themes of nonconsensual capture, imprisonment, and torment.