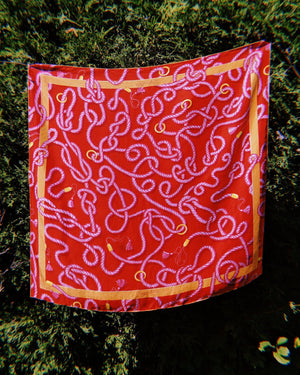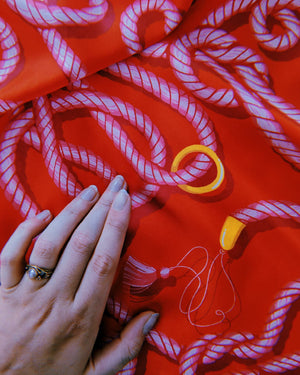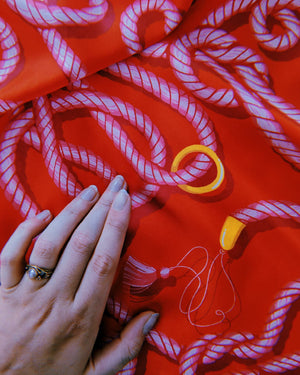 Tied and Twisted - Silk Scarf No. 2
Lengths of entwined rope in juicy shades of red, pink and gold scatter this scarf, as if carelessly left behind in the aftermath of an afternoon of play. All knots illustrated in this scarf are real knots, and the rope-savvy folks out there might recognize a few! The scarf is constructed from deliciously soft (yet surprisingly durable) silk twill, mirror-printed on both sides of the fabric to ensure vibrancy and decadence no matter how you tie it.
This illustration was limited to an edition of only 50 silk scarves in 2019 and will never be reprinted.
Constructed from 100% mulberry silk
Measures 90cm x 90cm
16 momme twill
Double-sided digital printing
Finished with a hand-sewn rolled hem
Packaged in a branded gift box
To care for your scarf, dry cleaning or gentle hand washing with a silk-safe detergent is recommended.